Bathurst
Taxonomy
Scope note(s)
Located on Bathurst Harbour in Bathurst Parish, Gloucester County
3 Results for Bathurst
CA FRM MS134
Fonds
1905-c.1911
Series consists of Ethel Anderson's postcard collection.
Anderson, Ethel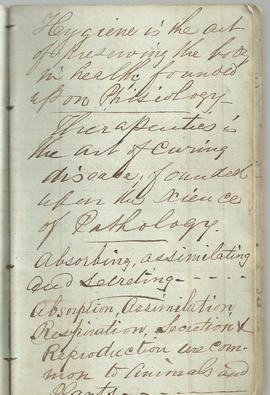 Item is a brown notebook used for keeping notes and record by the Etter family. Includes an index with dates ranging from 1859 to 1917
CA PANB MC351
Fonds
1862-1931
This fonds consists of personal, business, and family records relating to members of the Miller family. It includes personal and family correspondence, 1879-1931 (9 items); an account book for farming operations, 1865-1875; farm receipts, 1863-18...
Miller (family)